Home Crowd ft. Simone Denny
Track Download
Home Crowd
Graham Trude ft. Simone Denny
Title Track from Graham Trude's October 2021 Album, Home Crowd.
Read more…
About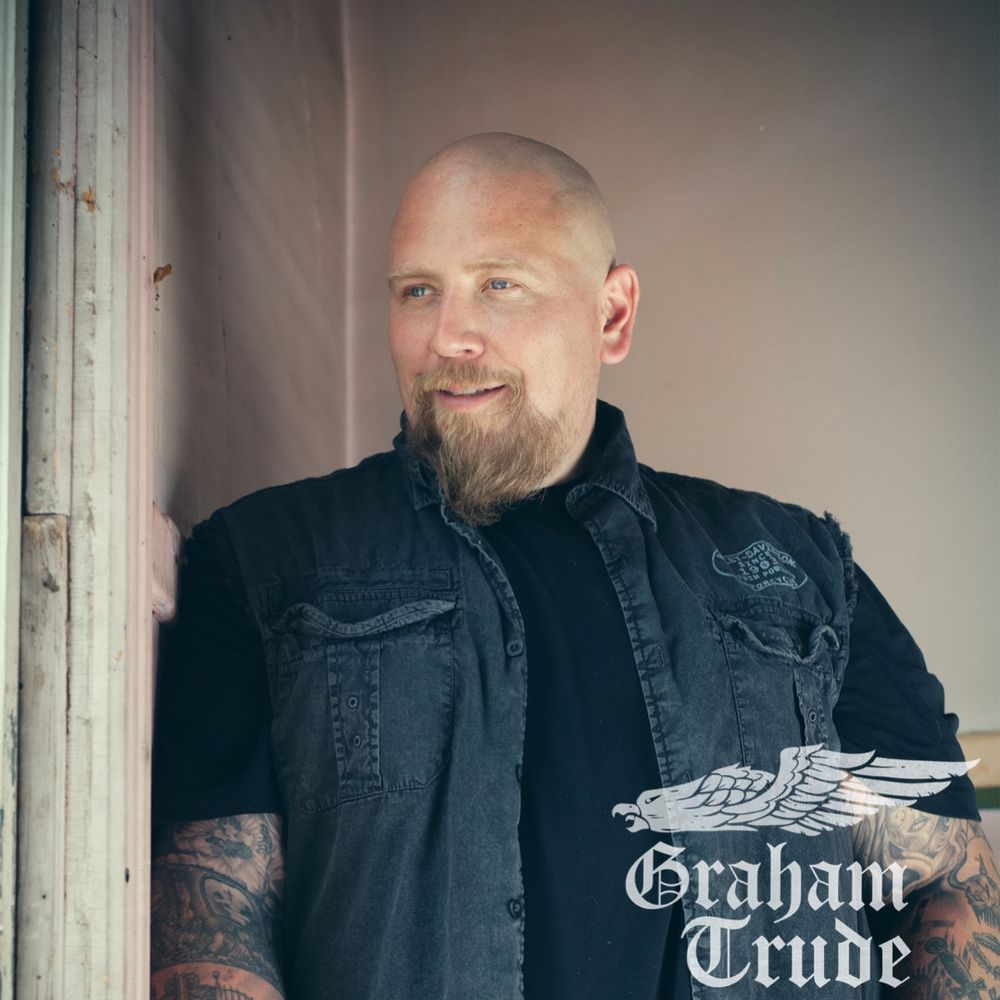 Graham Trude
Graham Trude is a Canadian songwriter with a characteristically big voice and an even bigger heart. An introspective singer with a confessional style of writing, Graham draws on his life experiences, weaving tales of love and loss into memorable melodies that have earned him admiration in both the independent rock world and modern country circles.
Graham is a unique songwriter and performer who brings an unforgettable presence to the stage, regardless of whether he is performing in a packed theatre or an intimate coffee shop. With a sound and style borne out of a mix of country, rock and pop honed through years of writing, there is an honesty to his music that is very authentic and relatable. His ability to connect with every listener has seen Graham build an ever-growing fan base of loyal followers who find release in his melodies and comfort in his lyrics. 
With a strong military and law enforcement background, Graham is able to write from a place of empathy and understanding when it comes to stories about love, loss and the connection of emotion. Graham served as a front line armoured corps tank driver in the Afghanistan rotation 3-09 with the Lord Strathcona's Horse (RC) B Platoon. Upon his return home to Canada, he was determined to continue his work on the front lines - this time as a police officer in the remote fly in indigenous communities of the Nishnawbe Aski Nation, Poplar Hill, Ontario.
As a result of a military  injury and a law enforcement incident, Graham was diagnosed with complex Post Traumatic Stress Disorder in 2019. At the lowest point in his life, he turned to writing music to find solace and eventually found the strength to take his future into his own hands and turn his life around. Graham departed from law enforcement in 2020 to pursue his love and career in songwriting.
Graham's music has been well-received by both his fans and experienced critics. In 2013, he placed top 3 in a provincial song writing competition and was chosen to write and perform the theme song for a Canadian-based television series. In review of his single "PTSD", The Rider News blog said "this soulful, gentle giant who possesses that rare combination of extreme vulnerability and playful bravado, delivers his message loud and clear". Graham's first two releases, "PTSD" and "My Old Town", were released to radio through MSW Media Group in late October 2022 and have both reached success as top downloaded tracks on Yangaroo DMDS Country. 
Graham's music draws from a number of genres and inspirations, with a modern rock and country culture heavily influencing his song writing.
Graham has several exciting new releases planned for 2022 and beyond. Additionally, he intends to use his voice to continue to advocate for those who carry psychological scars in their daily lives. With a promising career ahead, he strives towards a future where all suffering feel seen, heard and understood and receive the care and support that they deserve.